Protecting the Planet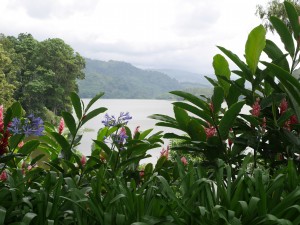 In class this past week, we learned about the environment and sustainable development.  Costa Rica really is a beautiful country with lots to offer to its citizens and tourists alike.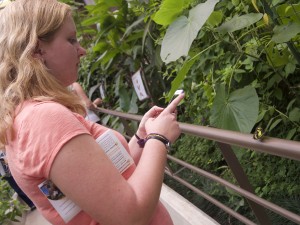 The first exhibit in the National Museum is a butterfly house, which clearly highlights the nation's desire to be seen as an eco-friendly, green, and natural country.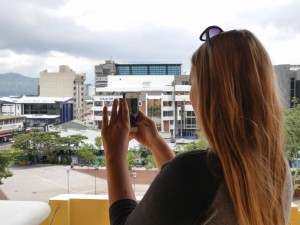 But Costa Rica is not all mountain and beach; it has its fair share of big cities…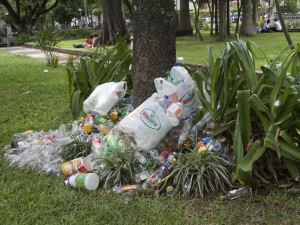 …that come with their fair share of pollution.  The picture above was taken in a park in downtown Heredia, and piles of trash like this one are not an uncommon sight.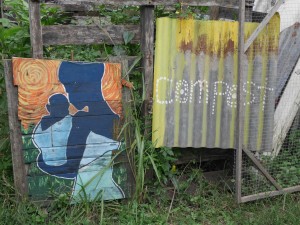 So what do we do about it?  This week, we learned about things we can do to help alleviate the environmental problems faced in both Costa Rica and the United States.  Above, you see the compost pile at Casa Adobe, where we take some of our classes.  Composting organic waste means that less material is going into landfills, and you end up with your own fertilizer, which also lessens the need for chemical fertilizers.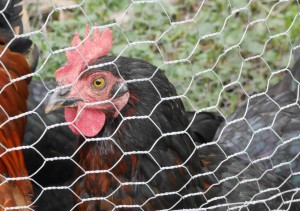 Growing your own produce (or raising your own chickens like they do at Casa Adobe) is a great way to make your life more sustainable.  And if that's not possible, try buying local items–you'll be cutting down on the fuel required to transport products thousands of miles and stimulating the local economy at the same time.  Costa Rica has a long way to go before they reach their goal of becoming carbon-neutral, but every little bit helps protect the planet!