Hiking in Longo Mai
Sorry for the delay in posts!  We have been super busy during the last couple of weeks since we finished up classes at the Universidad Nacional.  To finish up our class on the history and ethnography of Costa Rica, we took a trip to Longo Mai, an immigrant community in the southern part of the country.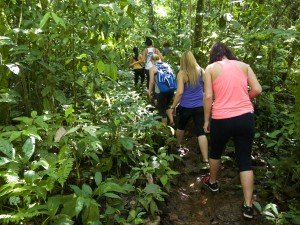 While we were there, we took a hike around the community to learn about how they live.  The individual families don't own the land, but they have the rights to cultivate different types of agricultural goods like sugar cane, coffee, and cacao.  The photo below shows cacao, the fruit used to make chocolate.  The white part is covering the seeds that are later roasted and mixed with milk and sugar because by themselves, the seeds are quite bitter.  We even got to make some of own chocolate, and the process will be outlined in a guest post later this semester.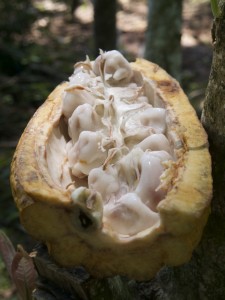 We tried some other interesting foods while we were there as well, like fresh sugar cane and termites!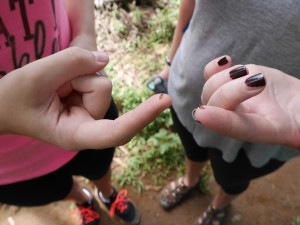 Some of us were brave enough to eat them, and they don't taste that bad if you can get over the fact that you're eating a bug.  They taste sort of like wood.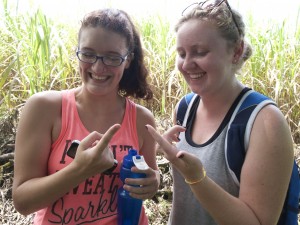 Besides being an agricultural community, the people of Longo Mai work to preserve indigenous cultures and the natural beauty of the area.  It is said that if you hug one of these giant trees, as seen below, they will take away your negative energy.   We didn't hug them for long enough to see if it worked, but we did enjoy the time we spent there!