Traveling to Nicaragua: Ometepe
To mark the halfway point of the semester, our cohort took a ten day trip to Nicaragua.  The first place we visited was an island called Ometepe, where we learned new ways to reuse bottles.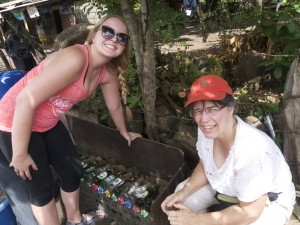 First, we worked on a bench made from bottles, trash, rocks, and cement.  The plastic bottles were filled with trash to make them sturdier and to keep the waste material from going into a landfill.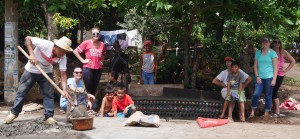 I know it seems like a strange idea, but it worked very well and the final product turned out great! From the outside, the bottoms of the bottles look like colorful flowers.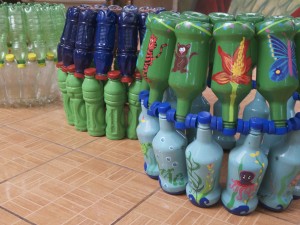 We also learned how to make these containers out of all sorts of plastic bottles.  They can be used as garbage cans, recycling bins, laundry baskets, or anything else you can think of.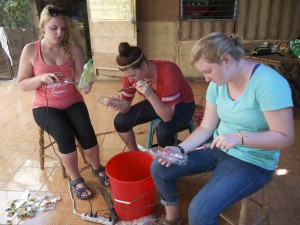 It was a long day, but it was nice to be doing something with our hands after spending so much time studying and writing papers the week before.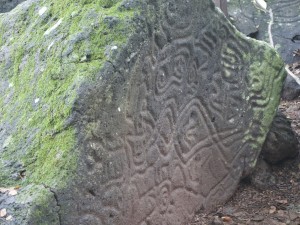 The island was a beautiful place, so while we were there we took the time to explore.  Our guide showed us some spectacular petroglyphs made by indigenous people before the arrival of the Spaniards.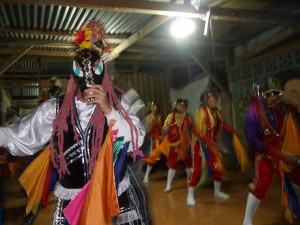 The youth of the island performed a traditional dance for us.  Known as the gueguense, it portrays the trickery that the indigenous people used to avoid Spanish exploitation.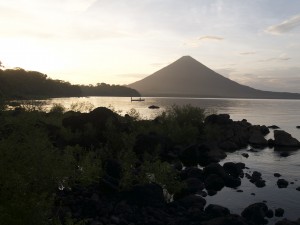 Even today, this beautiful place is threatened by foreigners.  If the Chinese plan to build a canal through this lake becomes a reality, the natural land could be turned into resorts.  Everyone we met there has mixed feelings about it, but I really hope that views like the one above will be around for generations to come.