Traveling to Nicaragua: Managua and Granada
After spending a few days on the Island of Ometepe, we took a taxi to Managua, the capital of Nicaragua.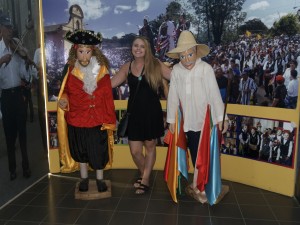 While we were there, we visited the National Museum to learn more about the history and culture of Nicaragua.  Like we learned in Ometepe, the gueguense dance is an important part of their culture.  Above, one of the Valpo students makes some new friends with traditional dancers.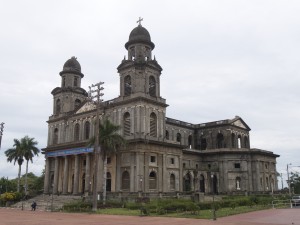 Nicaragua's history is very different from that of Costa Rica, so it was interesting to see the differences between the two countries.  The cathedral above is no longer in use because of an earthquake that occurred in 1972.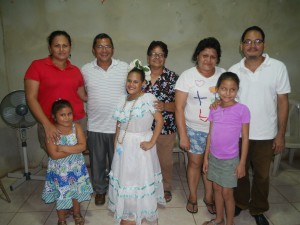 Even though Nicaragua has faced some challenges in recent decades, the people there are every bit as friendly as Costa Ricans.  Above, one of our professors (on the left) smiles with his host family in Managua.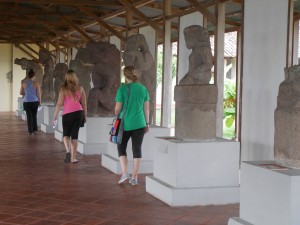 The final stop on our Nicaraguan adventure was Granada, a popular tourist sight well-known for its colonial Spanish architecture.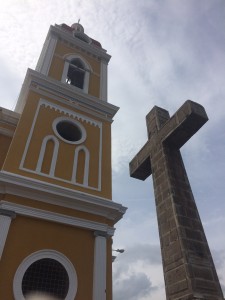 Nicaragua is a unique country, and it would take much longer than the ten days we were there to experience everything it has to offer.  We certainly learned a lot while we were there, but it is nice to be back with our host families.  Now that we have hit the half-way point in the semester, Costa Rica feels like home.