Not Quite a Yellow School Bus
Here I am, safe and sound in Costa Rica, all set to write about my week long trip to Nicaragua when it hits me. I have only written about excursions. So, if you happen to be interested in reading about yet another trip, I will direct you to my personal blog because today I'm going to write about the thing that scared me the most about studying abroad: public transportation.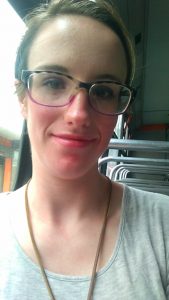 Wednesday, September 14, 2016, marked my first time making it to class all by myself. Each Tuesday and Wednesday, I leave home between 2:40 and 2:45 to take the 3 o'clock bus into San José. My bus is the one that is pink and says either "Santa Rosa/San José" or Santo Domingo/San José," Ruta 20. I get off at the last stop,  right next to the Panadería Colombiana (bread and baked goods shop) at 3:46, and I walk 2 blocks past the Panadería Colombiana, turn onto the street with the surf shop that has a big blue wave, and walk another 3 or 4 blocks before I reach the bus to Cedros, which leaves around 3:55. I get off at the 5th stop after the stop at the Universidad Latina and walk a bit to the front gate of the UBL, arriving around 4:30 for my 5:30 class. Sounds simple, right?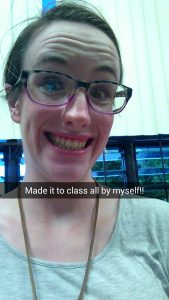 Wrong! For those who don't know me, I am severely directionally challenged, and I often feel unsure of my surroundings. I worried that I would need help getting to class for a month (or 2), but as it turns out, I figured it out in 2 weeks. I arrived late to my first two days of class because I took the 4:00 train from Santa Rosa (where I live) to San José, and then a bus to the UBL. I am so glad that I no longer use the train because it is much more complicated to get from the train station to the bus stop (and I'm early when I take the bus). Being able to confidently navigate 2 buses in a big city has given me an amazing sense of accomplishment, and I am so glad that I challenged myself to learn the routes as quickly as possible.
So how did this directionally challenged individual manage to learn her way around 2 bus stops? LANDMARKS. Landmarks have been a lifesaver for me as I navigate the city. I know that I have to turn left in front of a green store front, and that once I turn, I'll see the surf shop and a painted cow. I know that I have arrived at my bus stop because there is a red Claro (phone company) store kitty corner to my stop.
My next project is learning how to get to and around Heredia.
-Caylyn