Why Costa Rica?
¡Hola Todos!
"Why Costa Rica?" It was a question that I got all the time when I told people where I would be studying abroad this semester. "Why not Spain or Mexico?" was another common one. To be perfectly honest, before I left, I had three solid reasons for wanting to go to Costa Rica.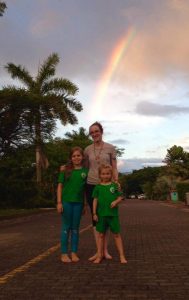 I wanted to go somewhere different. Somewhere I would be completely immersed in Spanish. Lots of people study abroad in Mexico and Spain, so Costa Rica seemed perfect. Also, enough people in Spain speak English that I feared I wouldn't get a full immersion experience.
 I know people in Costa Rica. My family friends and former neighbors currently live in Tambor on the Nicoya Peninsula. The Macartneys are my second family, I've known their oldest since he was a baby, and the younger two since they were born. I was also the primary babysitter on the rare occasion that a babysitter was needed. When I found out that Valpo has a program in Costa Rica, I was super excited by the possibility of seeing the Macartneys again.
I had the opportunity to take theology classes. I am a theology major, so being able to take classes at the Latin-American Biblical University was a dream come true. I am taking history of the Church and Hermeneutics, and I love my classes, even though they are sometimes super frustrating.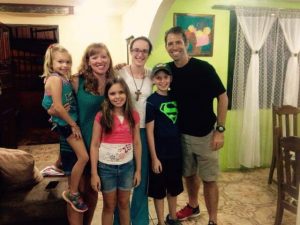 Now that I am here, I love Costa Rica even more. I love living with a host family, and the people are generally super friendly and helpful. Lost? Ask for directions. The bus isn't coming? Get a ride with someone who called Uber and is going in the general direction of your house. I only have 5 weeks left in Costa Rica, and I am trying to get the most out of my time as possible, but now I have to do my homework.
Hasta Luego!
Caylyn Anne