Understanding Culture Through History
Costa Rica is most known for its breathtaking environment and biodiversity, so sometimes it is easy to overlook its rich culture and history.  Although I have always been intrigued by Latin American culture, after being here for a month, I realize how surface-level my understanding really was.  In order to fully understand and appreciate Costa Rican culture today, I think it is imperative to first gain an understanding of the nation's past.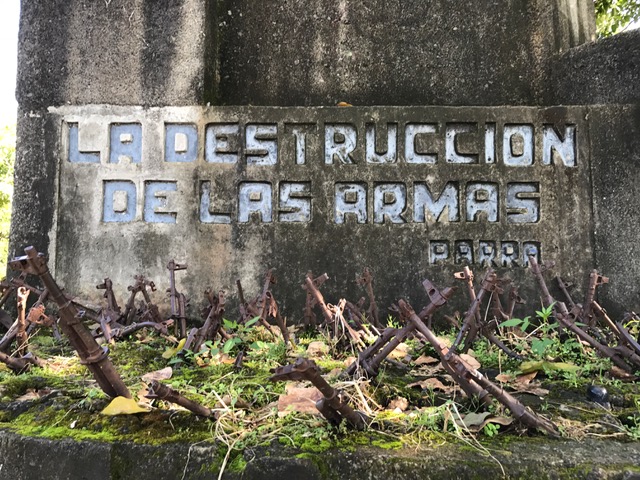 In the ethnology class that we all are required to take here, we learn about the history of Costa Rica, as well as Central America, as a whole.  We are then able to use this knowledge to make connections to the phenomena that we see in daily life, and deepen our understanding of it.  For example, in front of the Central Bank in San José, you will find a group of statues depicting poor farmers and peasants directly outside of the main entrance to the bank.  After learning about Central America's history of huge inequality, it is apparent that these statues were put in place to remind the wealthy bankers that the bank was established for the common people.  This image is a very stark contrast to image of Wall Street and affluent business tycoons of the United States.  Another thing that makes Costa Rica different than the United States is that it doesn't have an active military.  Since the abolition of the military in 1948, the Costa Rican government has been able to take the money that would have been used for the upkeep of armed forces, and apply it to other endeavors such as education or the universal healthcare system.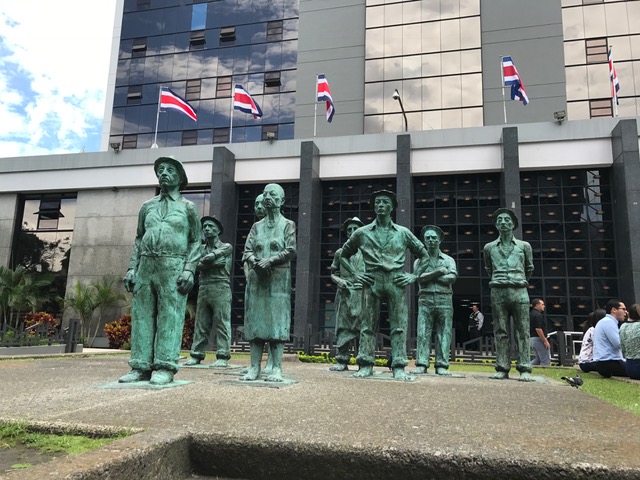 Furthermore, I was lucky enough to be here to celebrate Costa Rica's Independence Day.  On Thursday, September 14th, we went to my host brother's school, where the young children sang and danced, then closed the night with a parade of lanterns.  On Friday September 15th, I went to a parade in Santo Domingo with my host family.  It was very similar to what I have observed in the United States for the 4th of July—there were marching bands, flags, dancers, and more.  While it sometimes it is easy to assume that the United States is bigger, better, or more patriotic, it was apparent that Costa Ricans have just as much, if not more, pride for their nation and history.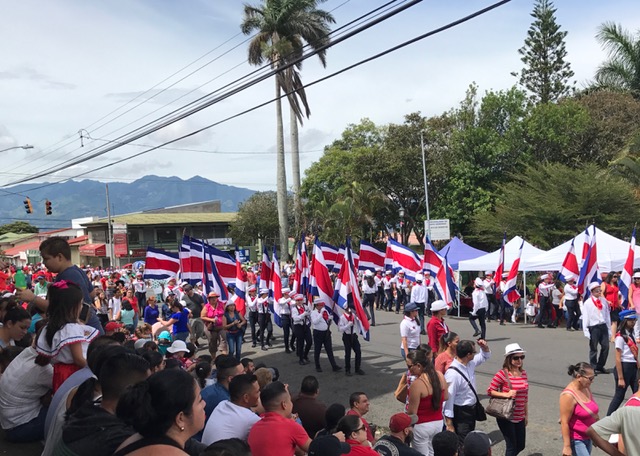 Overall, while there is still much more to learn, I have already gained a deeper level of understanding of Costa Rican and Central American culture.  Of course, the vast biodiversity and beautiful beaches are important parts of Costa Rica, but even more so is the nation's rich history.  I think that in general, for anyone looking to truly appreciate a nation's present-day culture, he or she must first understand the nation's past.